At Design School we are all about learning and trying new things! We believe that workshops are a great way to up skill yourself without having to invest a lot of money & time. 
Previous workshops have covered topic such as home styling to colour schemes and are run by some of the industries best experts. They involve real examples and insider knowledge, where you can learn practical skills that can be incorporated easily into your own space.
Workshops are usually held on a Saturday (or outside of regular business hours) and will run for a few hours depending on the subject.
Sign up to our  mailing list  to keep up to date on what we have coming up and scroll down to see FAQ on our workshops.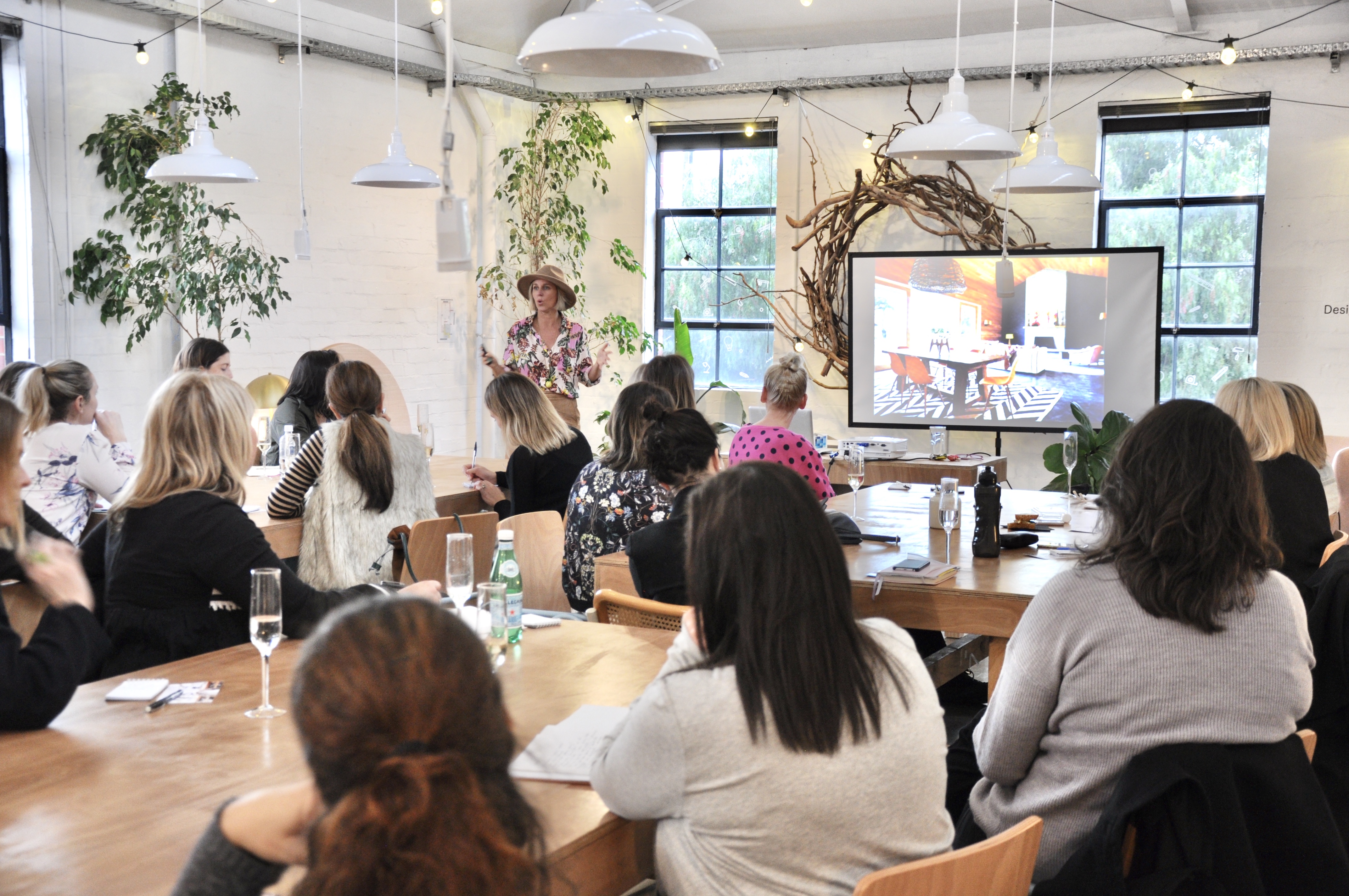 Previous Workshop Presenters
Julia Green
Julia Green's sell out workshops have been such a hit that she has become a regular here at Design School. Her expertise is truly invaluable. Check her out at @greenhouseinteriors and keep an eye on your inbox for any upcoming workshops!
Rebecca Douros
We've had the pleasure of hosting interior decorator Rebecca Douros in some exciting workshops. Bec has built a strong reputation in the design industry and has been involved in design projects ranging from full house renovations to retail fit outs. Check out some of her work over at @_nectaar and keep on the lookout in your inbox for any upcoming workshops!
Frequently Asked Questions
If your question regarding Workshops isn't answered below, please feel free to contact us.
When is your next workshop?
Check out our workshops page here to keep up to date on all of our announced workshops. If you're interested in future workshops, we recommend signing up to our mailing list.
How much do workshops cost?
Our Workshops vary in cost depending on the subject being covered. When a new Workshop is announced is when all information will be provided, so you can make sure to book your spot!
I missed the last workshop! Will you hold the same topic again?
It is possible that we will hold the same workshop again in the future if it is popular enough. Our styling workshops tend to be quite popular so you can expect to see them again in the future.
Are your workshops accredited?
They are not. Our workshops are designed for those who perhaps want to learn a little about any given topic, but don't have the time to commit to a certified course.
Who will be hosting your next workshop?
We often have industry specialists host our workshops and bring in their unique knowledge on any given topic. We always make sure to include a link / bio on each of our workshop hosts so that you can find out more about them.
Will attending a workshop help me get into the course?
No, our workshops and course are independent of each other. However, you do not have to choose one or the other! Visiting us for a workshop may give you the inspiration to join us for a bigger commitment / course at a later time.
Subscribe to Our Mailing List
Sign up here to stay in the loop with everything Design School,
including new courses, workshops
and more!
Sign Me Up!