Today we chat with Ashlee Moyle, Interior Designer and past student of Design School! Since graduating Ashlee has started to build an incredible folio of work as a lead designer at Red Door Project. We find out what projects Ash has been working on, what you should know before studying Interior Decoration and her 2019 goals. 
_____
29th November 2018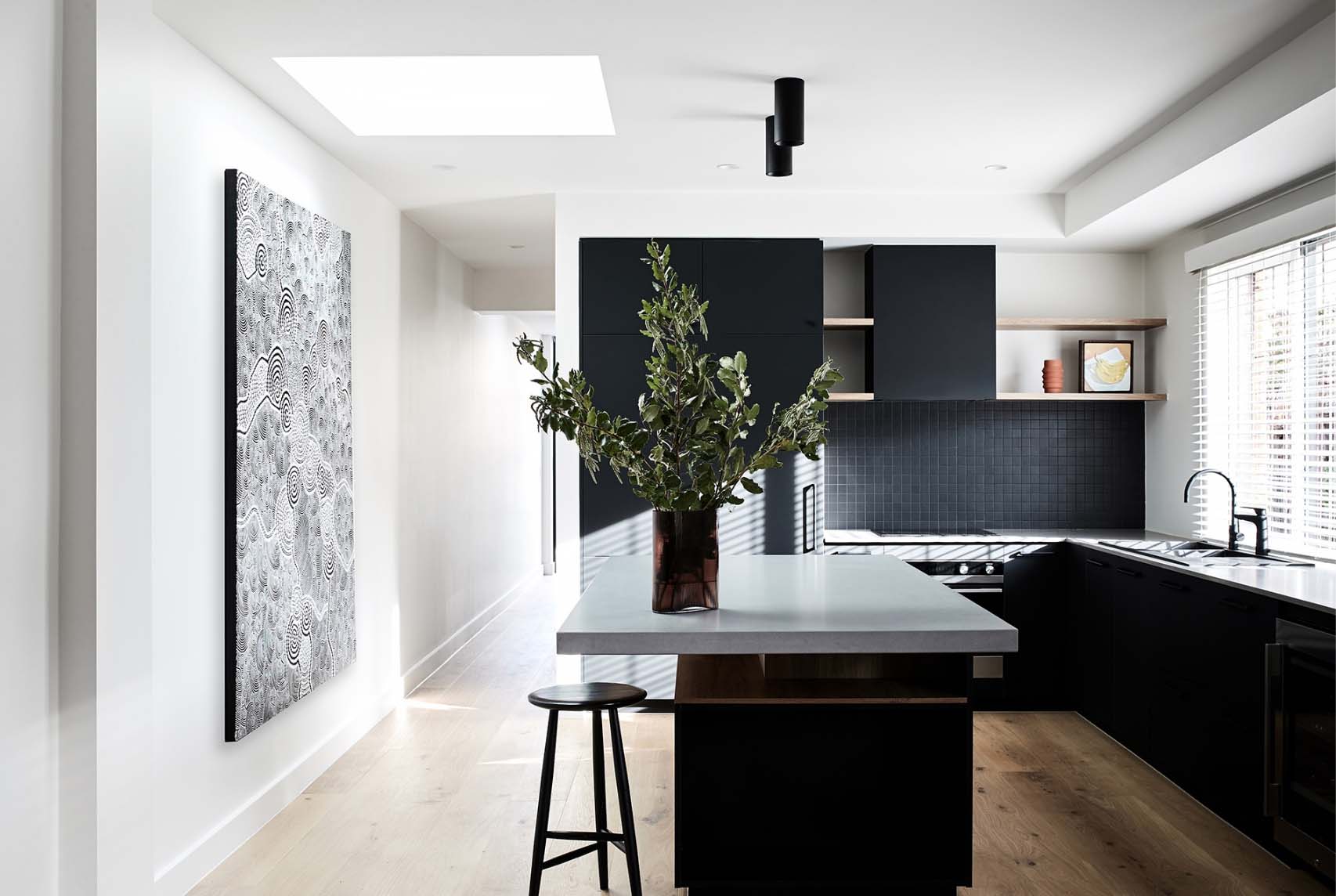 Photographer – James Geer
Fun Facts
Design Hero? Frederic Kielemoes and Oliver Gustav 
Last Holiday you went on? UK, Cork and Como
What are you currently listening to? Clit talk podcast (you asked) & classical music, always! 
Why did you study Interior Decoration?
Initially, before starting with Design School I was studying Interior Design through another private establishment, I ended up studying both my Interior Design and Interior Decoration courses simultaneously. For as long as I could remember it was all I wanted to do. However, when I finished high school, I choose to take a different direction (actually it was more like 5 different directions and career paths.) I did always think the industry was highly competitive (still do, but it's also a really fabulous community,) and I think that may have put me off a little. You know the whole 'Ill probably fail and be shit at it, kind of vibe'. After moving back to Australia from living in the UK and South Africa, it was like a light bulb moment (cliche, I know) and I think I knew it was just time, I had also tried everything else at this stage. Within a week of moving back home, I had enrolled into my Interior Design Course. To answer your question though the main reason I decided to do the Interior Decoration course, was that I chose to study online and I thought Design School would be good to broaden my knowledge and also get out of the house and into a collaborative environment. 
What are you doing now?
I currently work at Red Door Project as a lead Interior Designer.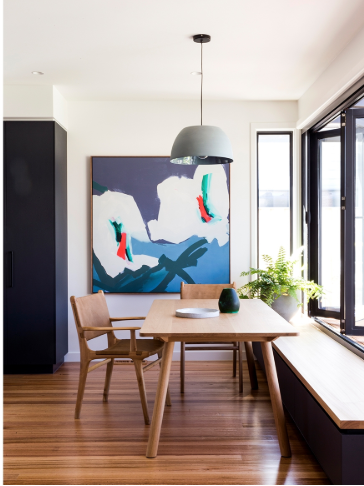 Photographer – Lizzy Allnutt
Styling – Red Door Project assisted by Brooke Brassil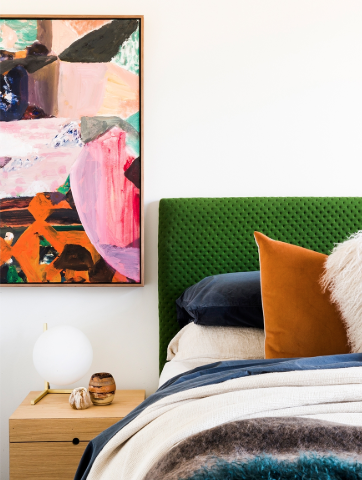 Photographer – Lizzy Allnutt
Styling – Red Door Project assisted by Brooke Brassil
What projects are you currently working on?
We are currently working on a number of projects all at different stages of development. We have an amazing project in West Footscray which we have been designing for almost 12 months. Another in Thornbury which will commence construction in the New Year and we also work with a development company on interior specifications which is super fun and fast paced. We have just signed on another client for a full scope design work in Newport, and I cannot forget another project in Blairgowrie which we have been working on for nearly 2 years. We are busy (which I love), and its varied as all projects are vastly different from one another.
Apart from projects, other things you can find me doing on a daily basis would be; running all things social media, researching and sourcing, including sourcing for photoshoots of completed jobs. As well as, attending client meetings, site visits and collating all documentation/renders (as well as doing) and preparing and presenting final client presentations.
Where do you source inspiration?
For me, it's not so much where or who from. The process for me is a little more abstract, its more about how a space makes me feel when I see it for the first time, or how I want a particular space to feel. I tend to not focus too much on what other people/designers or the industry are doing. I try to avoid social media scrolling as I find this clouds my own personal creativity.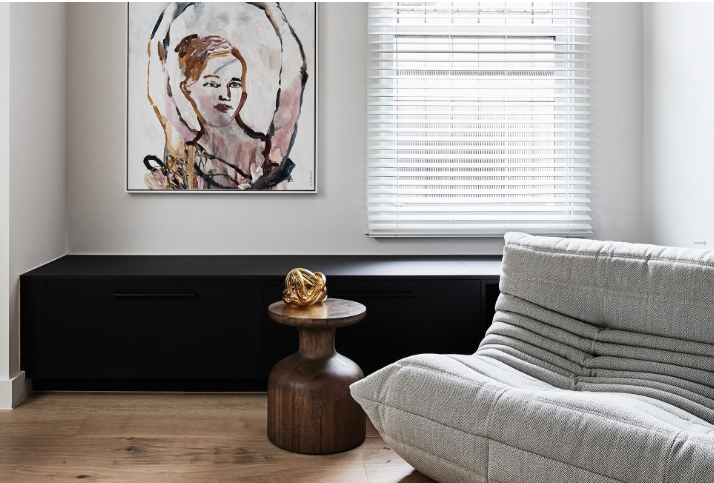 Photographer – James Geer
What is one thing people wanting to study interior decoration should know?
Two things. Collaborate, put yourself out there and always say YES! Ok, that was 3… 
Favourite thing about being an interior designer?
It's not a 9 – 5 job and it's completely different on a day to day basis I think the best word to describe doing what you love doing is Freedom and I'm doing exactly what I want to do, which in turn makes you feel really grounded and motivated. I also love the overwhelming feeling when I get to see a certain space for the first time — goosebumps! Or seeing a space you have been sketching, planning and redesigning over and over again literally being built before your eyes (this one will never get old). Another favourite is spending time with our clients and seeing how bloody excited they get when we are presenting to them there is honestly no better feeling, except for maybe handover day! Have I mentioned that I love my job? Haha.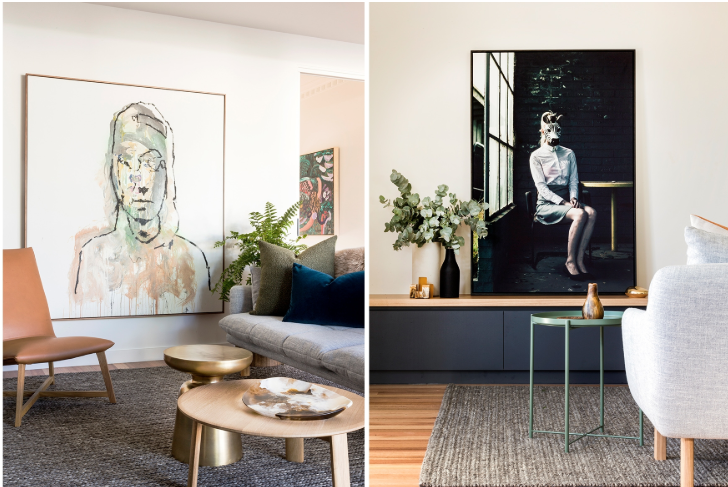 Photographer – Lizzy Allnutt
Styling – Red Door Project assisted by Brooke Brassil
What is your least favourite thing abut being an Interior Designer?
See the last line above… In all seriousness though, I wouldn't say there is anything I don't like. What I can say is at times there are challenges big and small and for many varying factors throughout all stages of the process and it's amazing to be able to work in a collaborative environment to reach a solution that benefits all.
What do you think you biggest achievement has been since leaving Design School?
I think I am still working on this one… But I think I have been in the right place at the right time (I don't really believe in luck) and have been fortunate enough to have been given opportunities so soon out of finishing both my courses. I believe that I am exactly where I wanted to be when finishing my courses, and that was working for a small boutique design firm. However, if I had to choose something specific it would definitely be that I designed my first project (as a qualified designer) mere months from completing both my courses. We designed the entire space about 3 weeks (and pulled some pretty big days and nights) to get it over the line.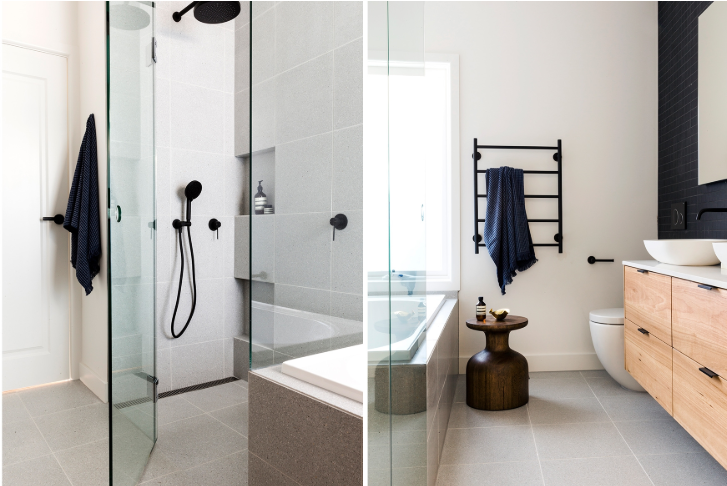 Photographer – James Geer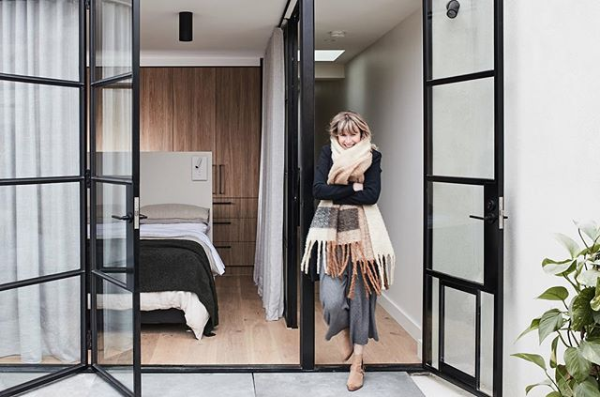 Photographer – James Geer
2019 Goals?
I'm not a really a planner… I have a direction and know where I want to end up, however, I just like things to unfold as they happen and just keep chipping away at my goals until I achieve them. In saying that though, travelling will always and forever will be at the top of my list. Europe is where I feel most at home and there are few special places in the UK and the continent that I love sneaking off to. When it comes to design, 2019 is going to be a big year for RDP! We have some really exciting stuff in the pipeline which we have been working on for a couple of months within the business and obviously our projects new and ongoing. I am super excited to see it all come to fruition.
Anything else to add?
Design School is an amazing platform to launch yourself into the Design world, its hand on, collaborative and their relevant industry sessions are the most valuable aspect of this course. Other courses that are around and have experienced have not really even hit the surface when it comes to this aspect. It is also a really great stepping stone if you are wanting to go into further studies within the Design Industry i.e Interior Design as it can potentially knock a fair bit off these courses saving you the big bucks…

Connect
Find Red Door Project & Ashlee's work here
Find Ashlee on Instagram  here