At Design School we are forming partnerships with the best in the business, so we can present the most up to date and informative workshops we can. If you cannot commit to a whole course and you are short on time, workshops might be just the ticket.
If you wish to be added to our wait list for information regarding upcoming workshops, please send us an email with your details to design@mptrainingandrecruitment.com.au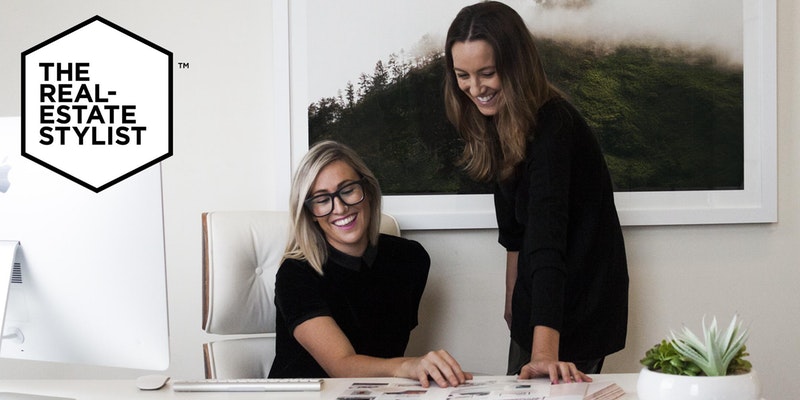 JUL.
20
TRES presents – Property Styling In a Nutshell – An introductory workshop.
by Design School w/ TRES – The Real-Estate Stylist
$500
Includes workshop entry, drink/nibbles and takehome gift (RRP value of $100)
DESCRIPTION
Are you looking to branch out into the property styling industry, have some experience or a love of styling and want to know what it's all about? Well let TRES help you with some of the invaluable insights and knowledge to help you on your way.
This is a beginners guide and a basic introduction to the property styling industry. Sara and Amy built The Real Estate Stylist business from a $20,000 loan and have successfully navigated the path to build a successful multi-million dollar company that has become one of Australia's most well known property styling brands.
The workshop is informative, hands on and is designed to help you get a better understanding of basics of property styling, starting your business and ignite your styling passion.
FAQs
Who should attend?
Well if any of the below sound like you, then come along!! There is something for everyone.
•Would you like to learn about starting a property styling business?
•Are you looking to build and refocus your current property styling company?
•Are you looking to network in the industry?
•Do you want to be inspired by a true start up company story?
•Are you interested in property development, styling or just like business?
•Are you in Real Estate?
•Do you want to hang out with passionate people?
•Do you love cushions?
•Do you like a drink or want a coffee table book!
•Can you also rap the entire verse of Waterfalls without taking a breath?
TRES want you to leave focused, inspired, passionate and ready to take on a new direction.
What should I bring?
Nothing but yourself and a whole lotta enthusiasm.
Where can I contact the organiser with any questions?
This event is being held at Design School. Please send us an email with any of your questions: design@mptrainingandrecruitment.com.au
Do I have to bring my printed ticket to the event?
No. You will just need to bring along your ID for entrance.
Is my registration/ticket transferrable?
You will need to contact us prior to the event to organise a name change/ticket transfer. If you are buying a group of tickets, only the buyer's information is required.
This event requires a minimum of 20 attendees to run. Please note that if we do not meet this minimum amount, the event will not run and all paid ticket holders at that point will be fully refunded.
TRES – The Real-Estate Stylist
Sara and Amy Chamberlain are the founders and directors of The Real Estate Stylist.  Sisters originally from the country town of Wagga Wagga NSW, they both moved to Melbourne and together they started what has become one of the biggest Property Styling companies in Australia. They wanted to turn the industry on it's head, bringing a fresh and exciting approach to presenting properties for sale.
They built the business from scratch, Sara coming from a background in business and Amy coming from a successful teaching career. They bought their first sofa from floor stock in October 2012 and were given their first job two days later.
They now operate a multi-million dollar company out of a 1000sqm warehouse in Tullamarine with two trucks, three vans and 10 full time staff.
DATE AND TIME
Thu. 20 July 2017
6:00 pm – 9:00 pm AEST
This event coincides with the beginning of the Melbourne 'Decor + Design' show, and is a recommended starting point for those attending.
LOCATION
Design School
13 Ferguson Street
Abbotsford, Victoria 3067
REFUND POLICY
Refunds up to 7 days before event