Well hello there
Welcome to Design School.
For whatever reason you have stumbled across us, I gather that we have something in common. You're interested in design! Maybe you are about to undertake a renovation or build, or maybe you're looking to re style your home? Well you have certainly come to the right place.
You have the ability to create a home you love. We're not about copying what you see on Insta or following trends, we're about educating you so you can create something timeless and unique.
I'd love you to join me in the Design School Masterclass and let me show you how. 
A little bit about me
My name is Jenna Densten, I live in Melbourne (in the state of Victoria, Australia) with my husband Josh, daughter Freddie and our new baby due early January!
I have been working in interior design for over ten years; I am a fully qualified interior designer, Design School founder, educator and Instagrammer.  Recently Josh and I won the 2018 Residential Australian Interior Design of the Year Award for a project very close to our hearts – the gorgeous Canning Cottage – a small space renovation in our own home.  
These past ten years have also seen me at my finest as a reality tv contestant on popular lifestyle programs such as The Block and Renovation Rumble!  I have been back to The Block numerous times as a guest, assisting contestants to plan and complete their design concepts. 
A little bit about the course
I am most proud of the work I do with students in our Design School in Melbourne. So much feedback from our students is about how our training has been life changing, it's an awesome feeling to be a part of that!
Through Design School I have stood in front of literally hundreds of interior decoration students day after day, year after year – this has helped me to identify what I call the 'ah ha' moments.  These 'ah ha' moments have been included in our course in an easy and accessible way, through a combination of video's and easy to read inspirational worksheets.
This is the perfect introductory course for you if you want to create a home you love, whether that's a new build, a renovation, a re-style or a rental.  We will give you the skills to design your home or spaces to create that special feeling and mood.  One thing we definitely won't be doing is making you a cookie cutter designer; you will actually learn how to create your own individual style. There's a lot to consider getting the balance right but we will walk you through it step by step.
I can't wait to share all my 'ah ha' moments and tips and tricks with you.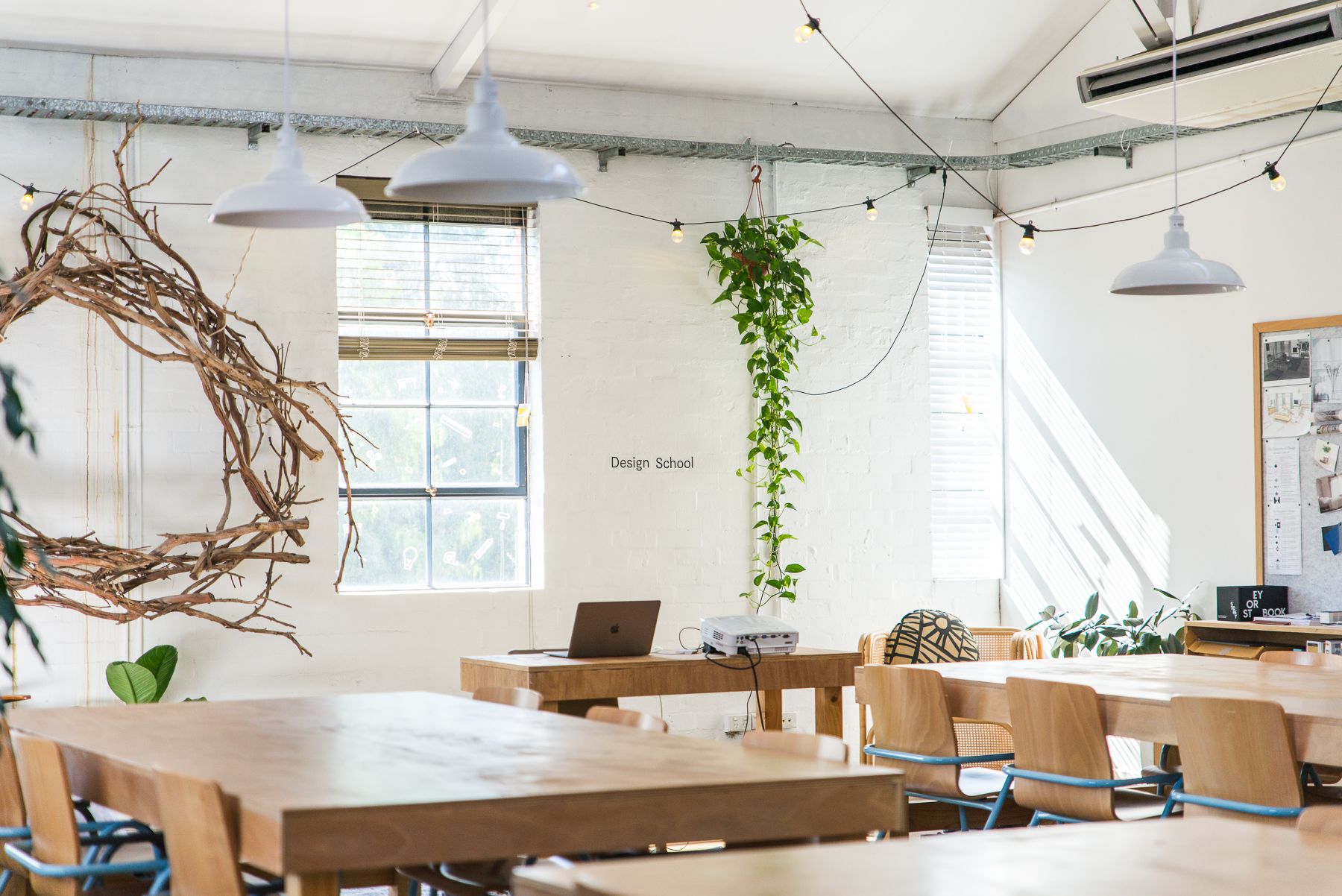 We got this
The Design School Masterclass is delivered online and is non accredited; you will have lifetime access so you can dip right back in whenever you need to.
Through our comprehensive videos, inspirational worksheets (including step by step guides) and real life case studies I will personally take you through each of the five modules. 
You will receive entry to my private Facebook group, only open to people who have enrolled in this course.
By answering the fun quizzes at the end of each module you will be entitled to receive your personalised Certificate.
When you enrol you will also receive a bonus sixth module! 
In order to step through the design process we have broken down our course into the following topic areas:
Planning (So exciting….at the start. We'll keep you inspired and on budget)
How to Create a Concept (Ditch that safe bet and work out how to make the right choices for you)
Lighting Ideas and Considerations (Who ever knew this was so important, right?)
Applying Colour to Interiors (Colour wheel magic and how to give us all the feels!)
Styling (This goes with that goes with this goes with that)
Small Space design (bonus module that that includes a tour of our award winning Canning Cottage)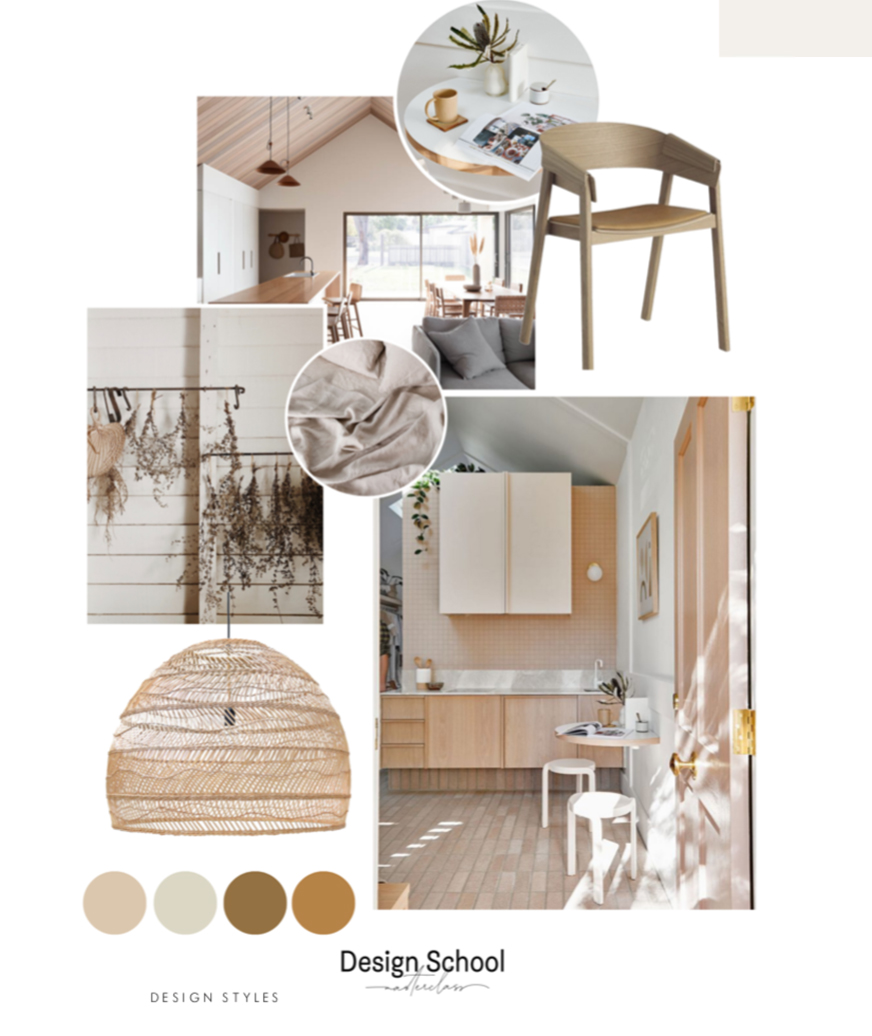 There are a lot of choices to be made, a budget to consider, a fear of being overwhelmed and the worry about lacking in skill to make the right decisions. I have worked with so many people who didn't think they had a creative bone in their body, so I know how to help you.  The Design School Masterclass has been created to guide you through the process every step of the way.
Will I feel empowered to take on my own home after I complete the course?
Absolutely!
This is a creative, fun and empowering interior design course for anyone tackling his or her own project. Think about it, your home is often the largest investment you'll make, so it makes sense to go that extra step to gain the skills to create your perfect home.
What will you take away from it all?
You will gain understanding, confidence and the ability to create your own unique and personal home interior. A home to love.
Register today for The Design School Masterclass, we will be in touch early in 2020 to let you know our release date so you can start creating your dream home.